Sea kayak
Sunset sea kayak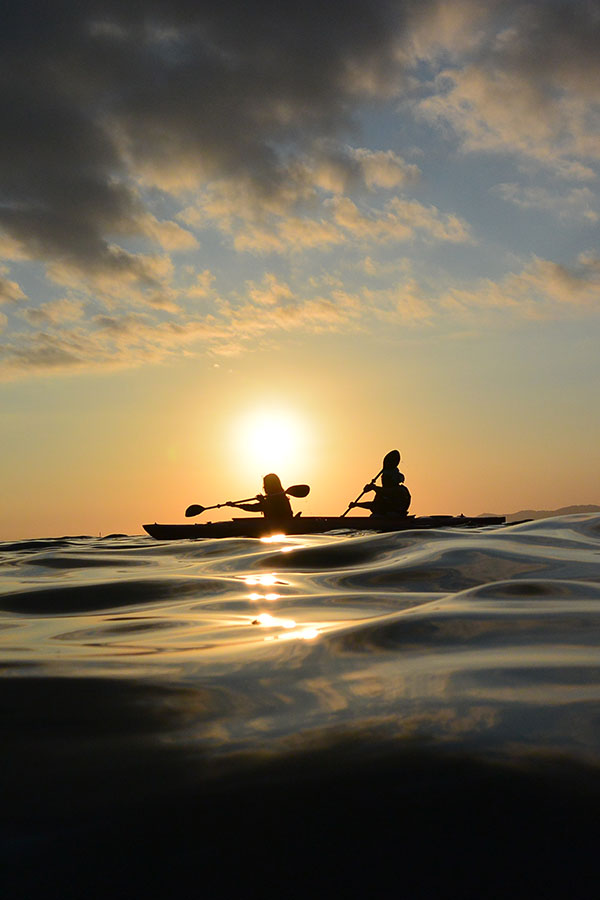 Regional Cooperation【EARTH MATE】 Sea kayak guided tour in Tanabe Bay, which stretches from Nanki Tanabe to Nanki Shirahama in Wakayama Prefecture.
Tanabe Bay is an amazing sea that benefits from the complex topography created by nature and the Kuroshio Current, one of well-known warm currents in the world.
Tanabe Bay has a fantastic geo-eco-culture. In particular, "Kamijima", where untouched nature remains, has been designated as a national natural treasure and is considered as the best power spot in Tanabe Bay.
This is a tour in which a guide will accompany you on a sea kayak and guide you through the fantastic Tanabe Bay so that you can feel the nature from zero distance.
You can enjoy the wonderful geo-eco-culture by using the minimum auxiliary equipment called a sea kayak and paddling out into the natural world with your own power.
Let's paddle out into the nature world together! Inside the Marucho Boat Station EARTH MATE
Tel: 090-3990-6226
Notes

Please contact the affiliated facility directly for【reservations and inquiries】for activities.
Fisherman's Wharf Shirahama, 1667-22 Shirahama-cho, Nishimuro-gun, Wakayama Prefecture
TEL: 0739-43-1700 (online reservation available)
*Image is for illustration purposes.